Are you looking for a gunsmith certificate that leaves you thoroughly knowledgable about firearms and the firearms industry? A gunsmith certificate program that allows you to learn from home and to work around your family and work schedules? Then you should take a look at Sonoran Desert Institute's gunsmith certificate program!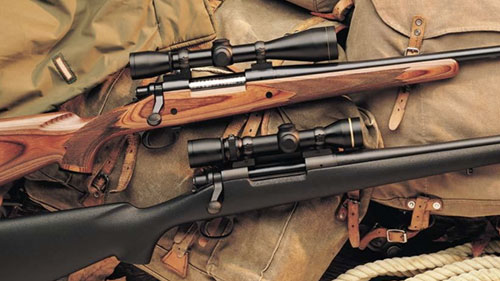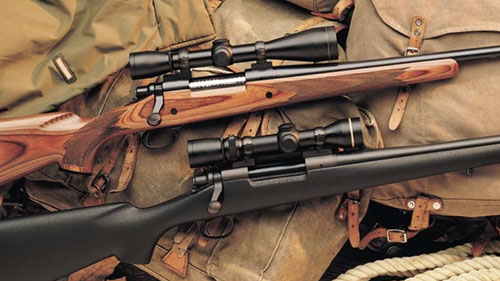 What is Sonoran Desert Institute's Gunsmith Certificate Program?
Sonoran Desert Institute's gunsmith certificate program is a non-credit program (which means it can't be applied toward a degree), but it is incredibly flexible and affordable. The curriculum is comprehensive and covers everything from cleaning, to small repairs, to building your own AR-15.
The program is divided into 9 main classes:
Introduction to Gunsmithing will cover the basics. You'll learn about different types of firearms, how to identify them, and how they work. You'll learn all about the types of tools gunsmiths use and how to properly use those tools.
Sights, Accuracy, and Black Powder covers caring for, cleaning, and storing firearms. You'll learn about metallic and telescopic sights and their design and application. You'll learn about accurizing firearms and black powder gunsmithing.
Troubleshooting Firearms will show you how to troubleshoot rimfire and centerfire rifles, shotguns, and handguns. You'll also learn how to convert military rifles to sport rifles.
Rechambering, Rebarreling, and Chamber Work teaches you rebarreling and headspacing, chambering, trigger work, shotgun chokes, chambers, and ribs, custom fitting the shotgun, restoring rifle and shotgun barrels, and making and replacing obsolete gun parts.
Gunstocks will show you how to select the proper wood, how to use woodworking tools, how to design and layout a gunstock, inletting and shaping, finishing, bedding, checkering and more.
Metal Polishing, Refinishing, and Engraving will teach you how to prepare and polish metal, the bluing and browning of gun metal, how to engrave and jewel and more.
Reloading will have you learning basic ballistics, development of the modern cartridge, advanced ballistics, shotshell reloading fundamentals, bullet swaging and more.
Gunsmithing Business will introduce you to various gun laws and legislation and how it relates to your gun business. You'll also learn the basics of setting up and promoting a business, managing finances, appraising firearms, and more.
Advancement in Firearms – AR-15 Armorer will teach you about the famous AR-15, its design and development, parts and function, maintenance and repair and more.
Overall, Sonoran Desert Institute's gunsmith certificate program provides you with everything you need to know to turn your passion for firearms into a career.
Is It Worth It?
You might be wondering how much Sonoran Desert Institute's gunsmith certificate program costs and whether or not it's right for you. Let me tell you, Sonoran's program is very affordable. I was so impressed with their offering in part because not only do you get access to educational information, but they send you the tools and materials you need to perform hands-on projects. And the cost of all the materials is included in the tuition price. That makes it more than worth it to me, just for that alone. The only other online/distance school I've seen that mails you materials is Modern Gun School.
Sonoran's gunsmith certificate program costs (at this time) $2450 with a mandatory fee of $395. A bit more expensive than other online gunsmithing schools, but still far more affordable than your typical college education.